helping you understand your child's behaviour
My name is Linda Plowden and I have worked with children as a qualified Occupational Therapist since 1987.
I started Therapy Space in 2004 and work closely with parents to get the best results for children. Therapy Space provides the ideal space to offer Sensory Integration Therapy, in which I have specialist training.
Sensory Processing Disorder (SPD) affects nearly every child who is struggling in life.
My aim is to help parents and families of children with difficulties (at home and/or school) understand their child's behaviour from a sensory perspective rather than a behavioural one.
It is fascinating to unravel their problems as every child is different and unique and it is my pleasure to help you understand your own child, who is precious and your main goal for them is to be happy.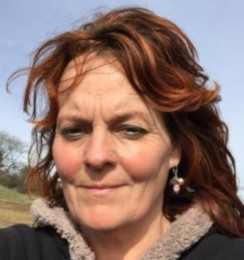 Referral Process
We accept referrals for children aged 12 and under for Occupational Therapy assessments and therapy on the professional knowledge and experience of the Occupational Therapist referral team.
We accept referrals for children aged 3 up to adults for the Autism Diagnostic Interview.
Contact us for a referral and we will send you the relevant costings and referral forms which we need you to complete prior to accepting you onto our waiting list.
We accept referrals from Parents/Carers, SENCos, SEN Depts, Paediatricians, GPs and other therapists.